SLACK FRIDAY: NOVEMBER 28, 2014
Avoid crazed shopping crowds!
Keep calm and carry on at home with these great
Merr-E Holiday Treats from Pocket Star eBooks!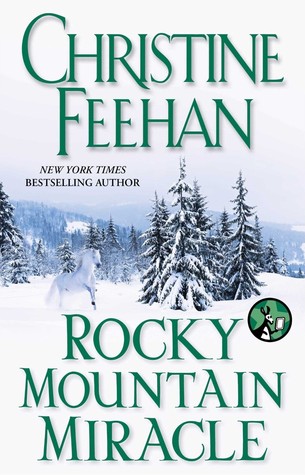 Fiction/

Holidays

/Romance

/Historical/Victorian
Tiny Tim is all grown up in this continuation of Charles Dickens's beloved holiday classic A Christmas Carol, and this time, a certain ghost shows him the true meaning of Christmas cheer.
Fiction/

Holidays

/Romance

/Contemporary
It's the season of second chances in this heartwarming, contemporary holiday romance where two single parents find each other—and another chance at love—in the most unexpected of places.
Fiction/

Holidays

/Romance

/Contemporary
An estranged father and daughter meet for the first time at Christmas in this touching holiday story that will tug at your heart, from USA TODAY bestselling author Rexanne Becnel.
Fiction/

Holidays

/Romance

/Contemporary/Western
#1 New York Times bestselling author Christine Feehan' romantic holiday novella Rocky Mountain Miracle is available as a standalone eBook for the first time at a discounted price! When Cole Steele, a womanizer rumored to have killed his father, meets Maia Armstrong, a veterinarian rumored to practice magic, the sizzling romance could melt all the snow on his Wyoming ranch!
Fiction/

Romance

/Contemporary/Nature-Animals-Horses
The third lighthearted romance in the award-winning Aspen Valley series takes readers on a wild and dreamy ride through the beautiful valleys and mountains of Colorado.
Fiction/

Romance

/African American
Like her previous highly acclaimed novel No Strings Attached, which "[channeled] the challenges that independent, strong, and intelligent women face trying to find love with dignity, humor, and finesse" (The African American Literary Review),

Unfaithful

presents a realistic view of the struggles within a relationship through a story with universal appeal.
BLOND CARGO the second Jack Bertolino thriller by John Lansing
Thriller/Mystery/Private Investigators
"An unyielding pace, vigorous characters and explosive ending" praises Kirkus Reviews of Blond Cargo by John Lansing, former writer/producer of Walker, Texas Ranger and Co-Executive producer of the ABC series Scoundrels. Suspense Magazine also praised "A fantastic read…This extremely fast and well-thought-out thriller will remind some of James Patterson's early works."
Thriller

/

Holidays

/Suspense/Romance
J.A. Jance's popular sleuth, Ali Reynolds, is finally getting married to longtime love B. Simpson—they wanted a simple Christmas Eve wedding, but nothing is ever simple around Ali.
They all sound amazing, I've added a few to my shelf already and will be posting some mini reviews in the coming week.