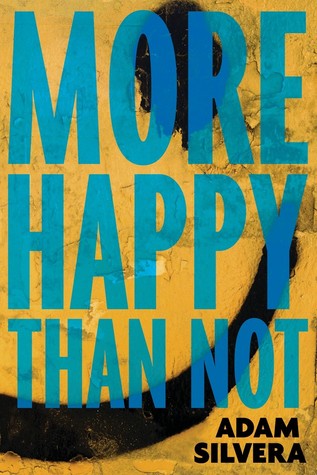 I've been meaning to do this meme for a few weeks now. It was started by Shelumiel at Bookish and Awesome! I haven't read More Happy Than Not by Adam Silvera yet, it's on order at my library and I'm first on the list when the finally get their copy in. I'm antsy for it to get here soon, because I really need to read this book!
I AM MORE HAPPY THAN NOT WHEN....
-my hubby and I spend a quiet night in
-I'm reading an amazing book that just pulls me into it's pages
-I get to spend time with my niece and nephew
-I listen to Taylor Swift songs
-my cats snuggle beside me when I'm reading or watching TV
-I binge watch great TV shows on Netflix (like Buffy, House, Glee)
-I see lots of comments on my posts (I don't always receive a ton, so it's like Christmas when a post receives so many)
-I have the chance to listen to audiobooks
-I receive anything in the mail that is not a bill (really need to find a pen pal again - number one on my life list, I better get on that)
I'm not tagging anyone specific.. just whoever wants to be a part! Make sure to mention BOOKISH AND AWESOME since he started this meme in the first place.