How To Say Goodbye In Robot by Natalie Standiford | Audiobook from library - I was just looking for some books to listen to as this seems to be the best way for me to fit in my reading lately. I listen while driving to and from work. This is my current audiobook in the car this week.
Island Girls by Nancy Thayer | This was another audiobook from the library. I had been eyeing this cover since I saw it on an end cap in Chapters a few months back.
The Bride's Farewell by Meg Rosoff | This was a used bookstore find from a few years ago and I only just read this a few months ago. It was one of those books that looked interesting, but stayed on my bookshelf for a few years.
Goodnight, Tweetheart by Teresa Medeiros | This was a book I picked up at the pharmacy. I was drawn to the cover and title yet again, but it sat on my bookshelf for at least a year. It was one of the books I packed to read during a trip and I adored it. Check out my review here.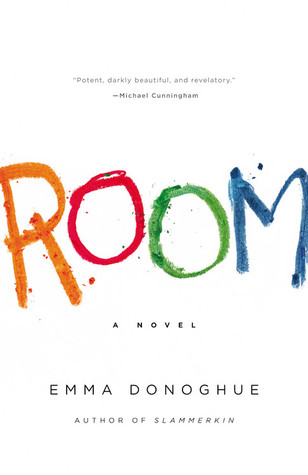 Room by Emma Donoghue | This was a thrift store find that sat on my shelf for some time. The cover and title drew me in. I know it was a popular book, but when I bought it I had no idea that it was out there. Amazing story.
Crystal Cove by Lisa Kleypas | Bought this in an airport in Mexico. I was all out of books to read and I needed something for the flight home. This caught my eye as I'd read at least one of her books before. This was a quick read.
The Raft by S.A. Bodeen | Stumbled upon this one at the library when I was browsing the YA section. Love the cover. Check out my review here.