So I have decided to start posting a monthly round up of titles that I am looking forward to in the following month. No specific genre as I read such an eclectic mix, but I will try to indicate where it fits for those who are curious.
Until It Fades by KA Tucker - June 27, 2017 from Atria
[New Adult | Fiction | Romance]
Twenty-four-year-old truck stop waitress and single mother Catherine Wright has simple goals: to give her five-year-old daughter a happy life and to never again be the talk of the town in Balsam, Pennsylvania: population two thousand outside of tourist season.

And then one foggy night, on a lonely road back from another failed attempt at a relationship, Catherine saves a man's life. It isn't until after the police have arrived that Catherine realizes exactly who it is she has saved: Brett Madden, hockey icon and media darling.

Catherine has already had her fifteen minutes of fame and the last thing she wants is to have her past dragged back into the spotlight, only this time on a national stage. So she hides her identity. It works.

For a time.

But when she finds the man she saved standing on her doorstep, desperate to thank her, all that changes. What begins as an immediate friendship quickly turns into something neither of them expected. Something that Catherine isn't sure she can handle; something that Catherine is afraid to trust.

Because how long can an extraordinary man like Brett be interested in an ordinary woman like Catherine…before the spark fades?
Midnight at the Bright Ideas Bookstore by Matthew J. Sullivan - June 13, 2017 from Scribner
[Fiction | Mystery | Thriller]
When a bookshop patron commits suicide, it's his favorite store clerk who must unravel the puzzle he left behind in this fiendishly clever debut novel from an award-winning short story writer.

Lydia Smith lives her life hiding in plain sight. A clerk at the Bright Ideas bookstore, she keeps a meticulously crafted existence among her beloved books, eccentric colleagues, and the BookFrogs—the lost and lonely regulars who spend every day marauding the store's overwhelmed shelves.

But when Joey McGinty, a young, beguiling BookFrog, kills himself in the bookstore's back room, Lydia's life comes unglued. Always Joey's favorite bookseller, Lydia has been bequeathed his meager worldly possessions. Trinkets and books; the detritus of a lonely, uncared for man. But when Lydia flips through his books she finds them defaced in ways both disturbing and inexplicable. They reveal the psyche of a young man on the verge of an emotional reckoning. And they seem to contain a hidden message. What did Joey know? And what does it have to do with Lydia?

As Lydia untangles the mystery of Joey's suicide, she unearths a long buried memory from her own violent childhood. Details from that one bloody night begin to circle back. Her distant father returns to the fold, along with an obsessive local cop, and the Hammerman, a murderer who came into Lydia's life long ago and, as she soon discovers, never completely left. Bedazzling, addictive, and wildly clever, Midnight at the Bright Ideas Bookstore is a heart-pounding mystery that perfectly captures the intellect and eccentricity of the bookstore milieu and will keep you guessing until the very last page.
Other releases this month...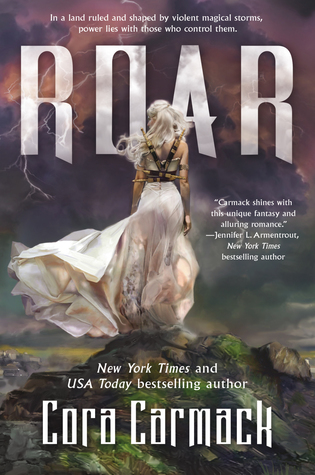 The Leaving by Tara Altebrando - June 7, 2017 Bloomsbury Childrens [Goodreads | Buy It] [YA | Thriller | Mystery]
Once and For All by Sarah Dessen - June 6, 2017 Viking Books YR [Goodreads | Buy It] [YA | Romance | Contemporary]