Two Nights by Kathy Reichs - July 11, 2017 Simon & Schuster
[Fiction | Mystery | Thriller]
#1 New York Times bestselling author Kathy Reichs steps beyond her classic Temperance Brennan series in a new standalone thriller featuring a smart, tough, talented heroine whose thirst for justice stems from her own dark past.

Meet Sunday Night, a woman with physical and psychological scars, and a killer instinct. . . .

Sunnie has spent years running from her past, burying secrets and building a life in which she needs no one and feels nothing. But a girl has gone missing, lost in the chaos of a bomb explosion, and the family needs Sunnie's help.

Is the girl dead? Did someone take her? If she is out there, why doesn't she want to be found? It's time for Sunnie to face her own demons because they just might lead her to the truth about what really happened all those years ago.
Secrets of the Tulip Sisters by Susan Mallery - July 11,2017 HQN Books
A wonderful story full of romance, forgiveness and the unavoidable ties that bind, SECRETS OF THE TULIP SISTERS is Susan Mallery at her very best.

The relationship of sisters Kelly and Olivia Van Gilder has been, well… complicated ever since their mother left them as teens, though it's the secrets they have been keeping from each other as adults that have unwittingly widened the chasm. But one thing they do share is the not-so-secret torch they carry for the Martin brothers.

In the small enclave of New Holland, Washington, Griffith and Ryan Martin were demigods. While Griffith was the object of Kelly's high school crush and witness to her mortal teenage humiliation, Ryan was for Olivia the boy who got away-something she's never forgiven Kelly for-and the only person since her mother who appreciated her wild streak.

Now, ten years later, both brothers are newly returned to town. Believing they're destined to be together, Olivia's determined to get Ryan back, until she discovers that she's not the only one keeping secrets…and that perhaps he's not the handsome prince she remembered. And even though Griffith has grown up to be more irresistible than ever, Kelly's impulse is to avoid him and the painful memory he represents, despite his resolve to right the wrong he caused her long ago-and her desire to let him.
Other books coming in July...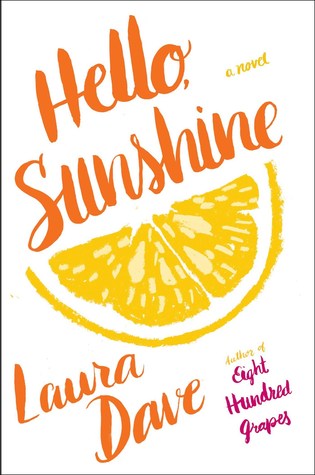 Hello, Sunshine by Laura Dave - July 11, 2017 Simon & Schuster [Goodreads | Buy It] [Womens Fiction | Contemporary]