Almost Midnight: Two Short Stories by Rainbow Rowell - November 2, 2017 Macmillan Children's Books
Almost Midnight by Rainbow Rowell is a beautiful gift edition containing two wintery short stories, decorated throughout for the first time with gorgeous black and white illustrations by Simini Blocker.

Midnights is the story of Noel and Mags, who meet at the same New Year's Eve party every year and fall a little more in love each time . . .

Kindred Spirits is about Elena, who decides to queue to see the new Star Wars movie and meets Gabe, a fellow fan.

Midnights was previously published as part of the My True Love Gave to Me anthology, edited by Stephanie Perkins and Kindred Spirits was previously published as a World Book Day title.
Can You Keep A Secret? by Karen Perry - November 30, 2017 Penguin
It's been twenty years since Lindsey has seen her best friend Rachel

Twenty years since she has set foot in Thornbury Hall - the now crumbling home of the Bagenal family - where they spent so much time as teenagers. Since Patrick Bagenal's 18th birthday party, the night everything changed . . . for good.

It's time for a reunion

Patrick has decided on one last hurrah before closing the doors of his family home for good. All of the old crowd, back together for a weekend.

For the secrets to come out

It's not long before secrets begin to float to the surface. Everything that Lindsey shared with her best friend at sixteen . . . and everything that she didn't . . .

Some secrets should never be told.

They need to be taken to the grave.

While others require revenge at any cost.

Other Books Coming in November...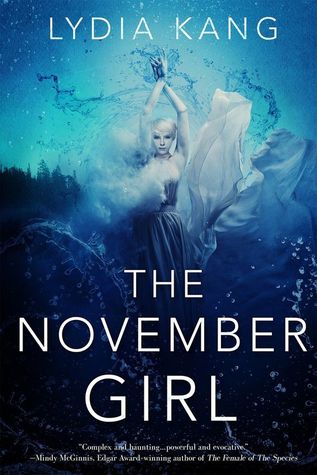 What books are you looking forward to in November?