I'm struggling with getting caught up on book reviews, so I decided to do some tags and memes to get my blogging mojo back. I stumbled upon this tag over at Novel Ink and thought it would be fun to do. Feel free to comment or compete this tag yourself.
Find a book for each of your initials.
C - Close Enough To Touch by Colleen Oakley
R - Ready Player One by Ernest Cline
S - The Storied Life of A.J. Fikry by Gabrielle Zevin
Count your age along your bookshelf, which book is it?
37 - Delirium by Lauren Oliver (funny enough, I recently listened to the audiobook version of this book to tick it off my TBR list)
Pick a book set in your city/state.
I have not read this yet, but it's sitting on my Kindle App waiting to be read. It's set in my province of Ontario and written by a local author. Waiting for the Storm (Angel Island #1) by Marie Landry.
Pick a book that represents a destination you'd love to visit.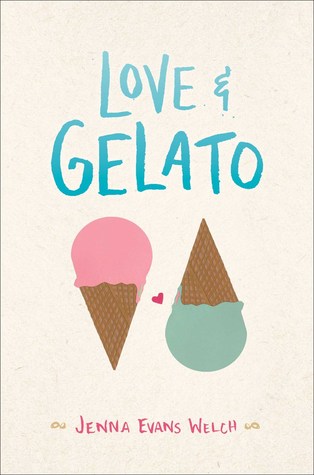 Love & Gelato by Jenna Evans Welch - My mother in law and sister in law went to Venice last spring and I would have loved to go with them, but I was pregnant at the time. Their stories of their travels of Italy have made me want to go there more then ever.
Pick a book that's your favourite colour.
Aqua/Turquoise/Teal - The Rosie Project by Graeme Simsion - this is still on my TBR shelf and I've heard such great this about it. I really do need to get a move on and tick this off my list.
Which book do you have the fondest memories of?
The Baby-Sitter's Club series by Ann M. Martin and Fear Street series by R.L. Stine. These were the books in my pre-teen and teen years that I adored the most. I had huge collections of them and wish I still had them.
Which book did you have the most difficulty reading?
Hmm... Off the top of my head I remember an Anne Rice novel, The Wolf Gift. I just could not get into it AT ALL. I try not to DNF books, but I have done it more often in the past few years and this was one of the first I had ever DNFd.
Which book on your TBR pile will give you the biggest sense of accomplishment when you finish it?
Gone With the Wind by Margaret Mitchell - Two reasons. It's a big book and I don't read many that are this long. And this was my Mom's copy of her favourite book ever and I just haven't brought myself to read it yet. I wish I had read it while she was still alive so we could talk about it once I read it. (I also have never watched the movie, which happened to be my Mom's favourite movie too).