Things To Do When It's Raining by Marissa Stapley - February 2018 Simon & Schuster Canada
Two families are torn apart by secret pasts and broken hearts—from Globe and Mail-bestselling author Marissa Stapley.

When secrets tear love apart, can the truth mend it?

Mae Summers and Gabriel Broadbent grew up together in the idyllic Summers' Inn, perched at the edge the St. Lawrence river. Mae was orphaned at the age of six and Gabe needed protection from his alcoholic father, so both were raised under one roof by Mae's grandparents, Lilly and George. A childhood friendship quickly developed into a first love—a love that was suddenly broken by Gabe's unexpected departure. Mae grew up, got over her heartbreak, and started a life for herself in New York City.

After more than a decade, Mae and Gabe find themselves pulled back to Alexandria Bay. Hoping to find solace within the Summers' Inn, Mae instead finds her grandparents in the midst of decline and their past unravelling around her. A lifetime of secrets stand in the way of this unconventional family's happiness. Will they be able to reclaim the past and come together, or will they remain separate islands?

From the bestselling author of Mating for Life comes a powerful story about guilt, forgiveness and the truth about families: that we can choose them, just as we choose to love.
The Lucky Ones by Tiffany Reisz - February 13, 2018 Mira Books
[Thriller | Romance | Mystery]
They called themselves "the lucky ones." They were seven children either orphaned or abandoned by their parents and chosen by legendary philanthropist and brain surgeon Dr. Vincent Capello to live in The Dragon, his almost magical beach house on the Oregon Coast. Allison was the youngest of the lucky ones living an idyllic life with her newfound family…until the night she almost died, and was then whisked away from the house and her adopted family forever.

Now, thirteen years later, Allison receives a letter from Roland, Dr. Capello's oldest son, warning her that their father is ill and in his final days. Allison determines she must go home again and confront the ghosts of her past. She's determined to find out what really happened that fateful night--was it an accident or, as she's always suspected, did one of her beloved family members try to kill her?

But digging into the past can reveal horrific truths, and when Allison pieces together the story of her life, she'll learns the terrible secret at the heart of the family she once loved but never really knew.

A vivid and suspenseful tale of family, grief, love—and the dark secrets that bind everything together—Tiffany Reisz's latest is enthralling to the final page.
Other Books Releasing in February...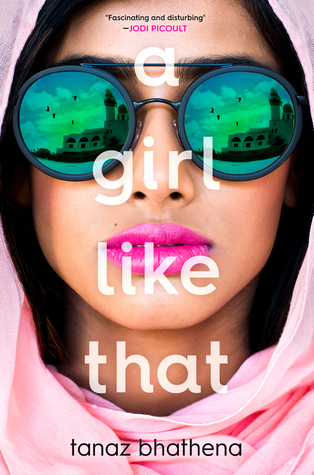 Layover by Amy Andelson and Emily Meyer - February 6, 2018 Crown Books for Young Readers [Goodreads | Buy It] [ YA | Contemporary]
Check Me Out by Becca Wilhite - February 3, 2018 Shadow Mountain [Goodreads | Buy It] [Contemporary | Romance]
A Girl Like That by Tanaz Bhathena - February 27, 2018 Farrar Straus Giroux Books for YOung Readers [Goodreads | Buy It] [YA | Contemporary]
What books are you looking forwards to in February?