Phoenix Fire by S.D. Grimm - March 5, 2018 Entangled Teen
After spending her life in foster care, Ava has finally found home. But all it takes is a chance encounter with hot nerd Wyatt Wilcox for it to unravel.

Now, things are starting to change. First, the flashes of memories slowly creeping in. Memories of other lives, lives that Wyatt is somehow in. Then, the healing. Any cut? Gone.

But when Cade and Nick show up, claiming to be her brothers, things get even weirder. They tell her she's a Phoenix, sent to protect the world from monsters—monsters she never knew existed. It's a little hard to accept. Especially when they tell her she has to end the life of a Phoenix turned rogue, or Cade will die.

With Wyatt's increasingly suspicious behavior, Ava's determined to figure out what he's hiding. Unless she can discover Wyatt's secret in time and complete her Phoenix training, she'll lose the life, love, and family she never thought she could have.
Find You In The Dark by Nathan Ripley - March 6, 2018 Simon & Schuster Canada
In this chilling debut thriller, in the vein of Dexter and The Talented Mr. Ripley, a family man obsessed with digging up the undiscovered remains of serial killer victims catches the attention of a murderer prowling the streets of Seattle.

Martin Reese is obsessed with murder.

For years, he has been illegally buying police files on serial killers and studying them in depth, using them as guides to find missing bodies. He doesn't take any souvenirs, just photos that he stores in an old laptop, and then he turns in the results to the police anonymously. Martin sees his work as a public service, a righting of wrongs that cops have continuously failed to do.

Detective Sandra Whittal sees it differently. On a meteoric rise in police ranks due to her case-closing efficiency, Whittal is suspicious of the mysterious caller—the Finder, she names him—leading the police to the bodies. Even if the Finder isn't the one leaving bodies behind, who's to say that he won't start soon?

On his latest dig, Martin searches for the first kill of Jason Shurn, the early 1990s murderer who may have been responsible for the disappearance of his sister-in-law, whom he never met. But when he arrives at the site, he finds a freshly killed body—a young and recently disappeared Seattle woman—lying among remains that were left there decades ago. Someone else knew where Jason Shurn buried his victims . . . and that someone isn't happy that Martin has been going around digging up his work.

When a crooked cop with a tenuous tie to Martin vanishes, Whittal begins to zero in on the Finder. Hunted by a real killer and by Whittal, Martin realizes that in order to escape the killer's trap, he may have to go deeper into the world of murder than he ever thought.
Other Books Releasing in March...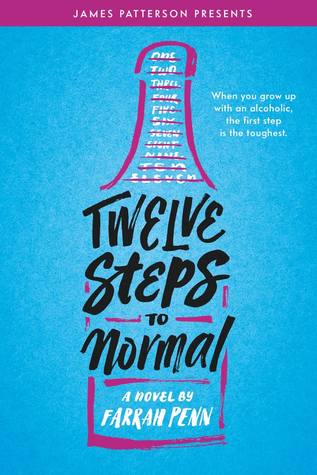 Twelve Steps to Normal by Farrah Penn - March 13, 2018 Little, Brown [Goodreads | Buy It] [YA | Contemporary]
The Last Equation of Isaac Severy: A Novel in Clues by Nova Jacobs - March 6, 2018 Touchstone [Goodreads | Buy It] [Mystery | Thriller | Contemporary]
What books are you looking forward to in March?