Matchmaking for Beginners by Maddie Dawson - June 1, 2018 Lake Union Publishing
Marnie MacGraw wants an ordinary life—a husband, kids, and a minivan in the suburbs. Now that she's marrying the man of her dreams, she's sure this is the life she'll get. Then Marnie meets Blix Holliday, her fiancé's irascible matchmaking great-aunt who's dying, and everything changes—just as Blix told her it would.

When her marriage ends after two miserable weeks, Marnie is understandably shocked. She's even more astonished to find that she's inherited Blix's Brooklyn brownstone along with all of Blix's unfinished "projects": the heartbroken, oddball friends and neighbors running from happiness. Marnie doesn't believe she's anything special, but Blix somehow knew she was the perfect person to follow in her matchmaker footsteps.

And Blix was also right about some things Marnie must learn the hard way: love is hard to recognize, and the ones who push love away often are the ones who need it most.
Save the Date by Morgan Matson - June 5, 2018 Simon Schuster Books for Young Readers
[Contemporary | YA | Romance]
Charlie Grant's older sister is getting married this weekend at their family home, and Charlie can't wait—for the first time in years, all four of her older siblings will be under one roof. Charlie is desperate for one last perfect weekend, before the house is sold and everything changes. The house will be filled with jokes and games and laughs again. Making decisions about things like what college to attend and reuniting with longstanding crush Jesse Foster—all that can wait. She wants to focus on making the weekend perfect.

The only problem? The weekend is shaping up to be an absolute disaster.

There's the unexpected dog with a penchant for howling, house alarm that won't stop going off, and a papergirl with a grudge.

There are the relatives who aren't speaking, the (awful) girl her favorite brother brought home unannounced, and a missing tuxedo.

Not to mention the neighbor who seems to be bent on sabotage and a storm that is bent on drenching everything. The justice of the peace is missing. The band will only play covers. The guests are all crazy. And the wedding planner's nephew is unexpectedly, distractingly…cute.

Over the course of three ridiculously chaotic days, Charlie will learn more than she ever expected about the family she thought she knew by heart. And she'll realize that sometimes, trying to keep everything like it was in the past means missing out on the future.
Other books releasing in June...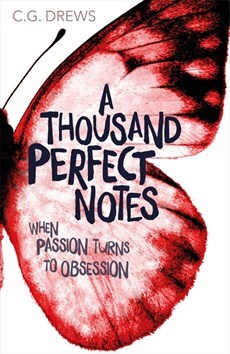 A Thousand Perfect Notes by CG Drews - June 7, 2018 Orchard Books [Goodreads | Buy It][YA| Contemporary]
Fat Girl on a Plane by Kelly DeVos - June 5, 2018 Harlequin Teen [Goodreads | Buy It][YA | Contemporary]
Sex and the City and Us by Jennifer Keishin Armstrong - June 5, 2018 Simon Books [Goodreads | Buy It][Non-ficton]
Ayesha At Last by Uzma Jalaluddin - June 12, 2018 Harper Collins Publishers [Goodreads | Buy It][Fiction | Romance]
What books are you looking forward to in June?