Letting Go of Gravity by Meg Leder - July 17, 2018 Simon Pulse
Twins Parker and Charlie are polar opposites.

Where Charlie is fearless, Parker is careful.

Charlie is confident while Parker aims to please.

Charlie is outgoing and outspoken; Parker is introverted and reserved.

And of course, there's the one other major difference: Charlie got leukemia. Parker didn't.

But now that Charlie is officially in remission, life couldn't be going better for Parker. She's landed a prestigious summer internship at the hospital and is headed to Harvard in the fall to study pediatric oncology—which is why the anxiety she's felt since her Harvard acceptance is so unsettling. And it doesn't help that her relationship with Charlie has been on the rocks since his diagnosis.

Enter Finn, a boy who's been leaving strange graffiti messages all over town. Parker can't stop thinking about those messages, or about Finn, who makes her feel free for the first time: free to doubt, free to make mistakes, and free to confront the truth that Parker has been hiding from for a long time.

That she keeps trying to save Charlie, when the person who really needs saving is herself.
Sea Witch by Sarah Henning - July 31, 2018 Katherine Tegen Books
[YA | Fantasy | Retelling]
Everyone knows what happens in the end.
A mermaid, a prince, a true love's kiss.
But before that young siren's tale, there were three friends.
One feared, one royal, and one already dead.

~~~~~~~~~~

Ever since her best friend, Anna, drowned, Evie has been an outcast in her small fishing town. A freak. A curse. A witch.

A girl with an uncanny resemblance to Anna appears offshore and, though the girl denies it, Evie is convinced that her best friend actually survived. That her own magic wasn't so powerless after all. And, as the two girls catch the eyes—and hearts—of two charming princes, Evie believes that she might finally have a chance at her own happily ever after.

But her new friend has secrets of her own. She can't stay in Havnestad, or on two legs, unless Evie finds a way to help her. Now Evie will do anything to save her friend's humanity, along with her prince's heart—harnessing the power of her magic, her ocean, and her love until she discovers, too late, the truth of her bargain.

The rise of Hans Christian Andersen's iconic villainess is a heart-wrenching story of friendship, betrayal, and a girl pushed beyond her limits—to become a monster.
Other books releasing in July...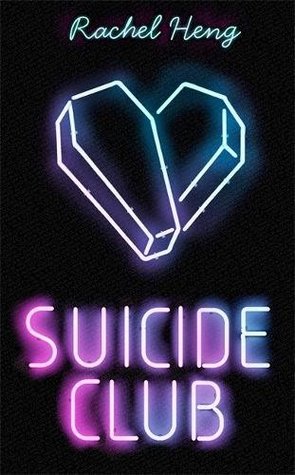 Girls' Night Out by Liz Fenton & Lisa Steinke - July 24, 2018 Lake Union Publishing [Goodreads | Buy It][Mystery | Thriller]
What books are you looking forward to in July?